Scandinavian Heliports Pack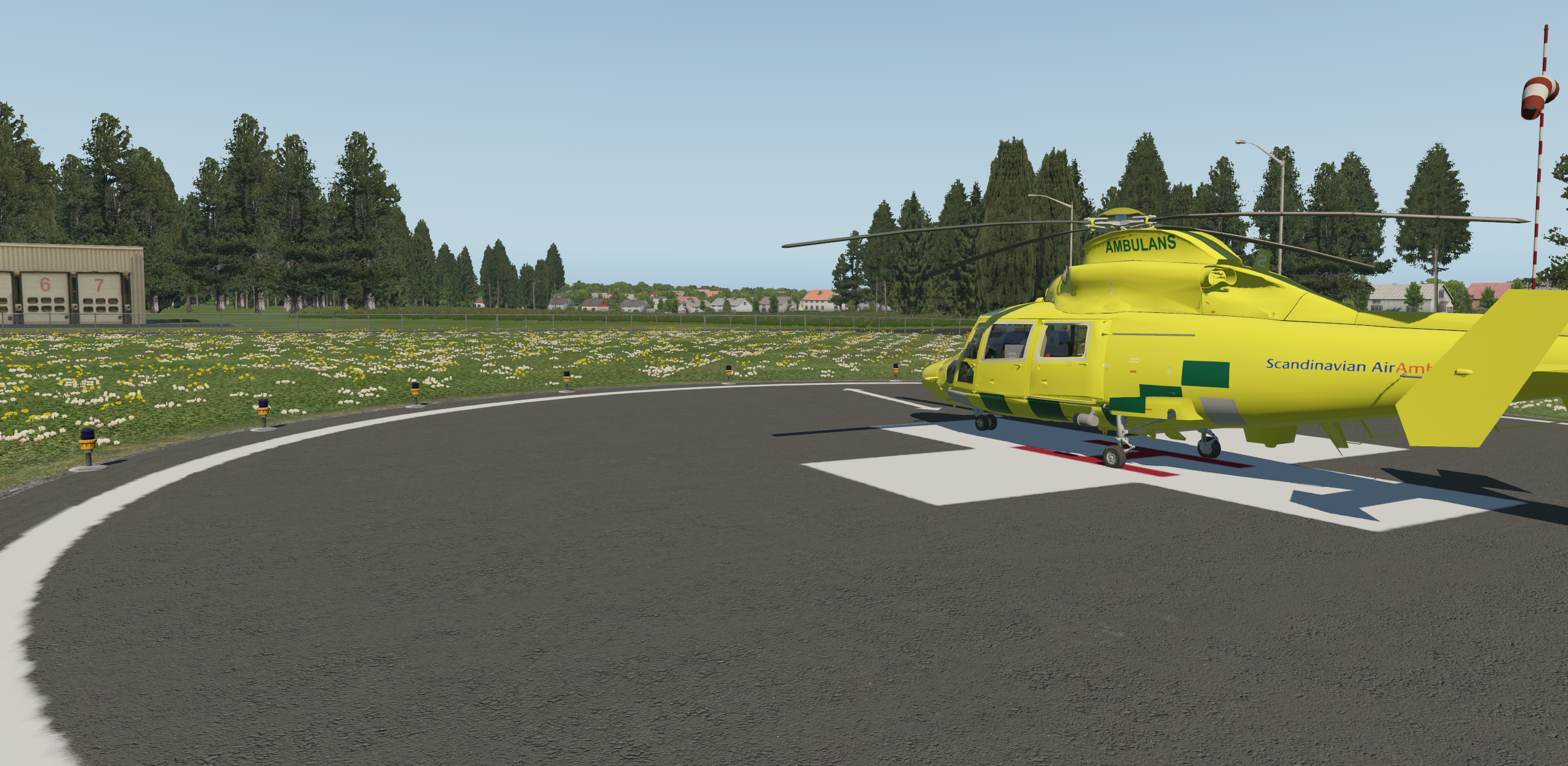 English at the bottom

Denna samling av flygplatser har som avsikt att fylla ut det stora behovet av just helikopterplattor med fokus på ambulansflyg runtom skandinavien, med sverige som första fokus.
Samlingen kommer utökas alltefter som; återkom gärna då och då för att se förändringar eller tillägg till samlingen, alternativt kan du gå med i vår facebook grupp.
Känner du att du vill hjälpa till med att expandera denna samling så hör av dig till oss via vår kontaktformulär.
---
Installationskrav (x-plane 11.30+)
ALES scandinavian assets library (inkluderat i denna packs download folder)
MisterX Library
PuF Library
handyobjects library
RescueX library
Flyagi vegetation library
SE-lib (inkluderat i denna packs download folder)
1-SE-LA-A Library ( inkluderat i denna packs download folder )
Installationsanvisning
Ladda ned de scenerier du vill ur drive mappen och ozippa dess innehåll in i x-plane/custom scenery folder. Flygplatserna skall ligga över all annan typ av scenery (mesh, orthophotos, landmärken-osm data).
---
English:
Head to the download page and download the heliports you want or the whole pack – its up to you. Make sure that every prerequisite library in the list above is downloaded and installed prior to using the pack – the three libraries SE-lib, 1-SE and ALES Scandinavian assets library is included within the downloads folder. If you wish to expand this pack, please reach out to us by using our contact form.