Motala flygfält (DS_Creations) [X11]
För att ladda upp ditt/mod tillägg läs vår Ladda upp egna tillägg sida.
---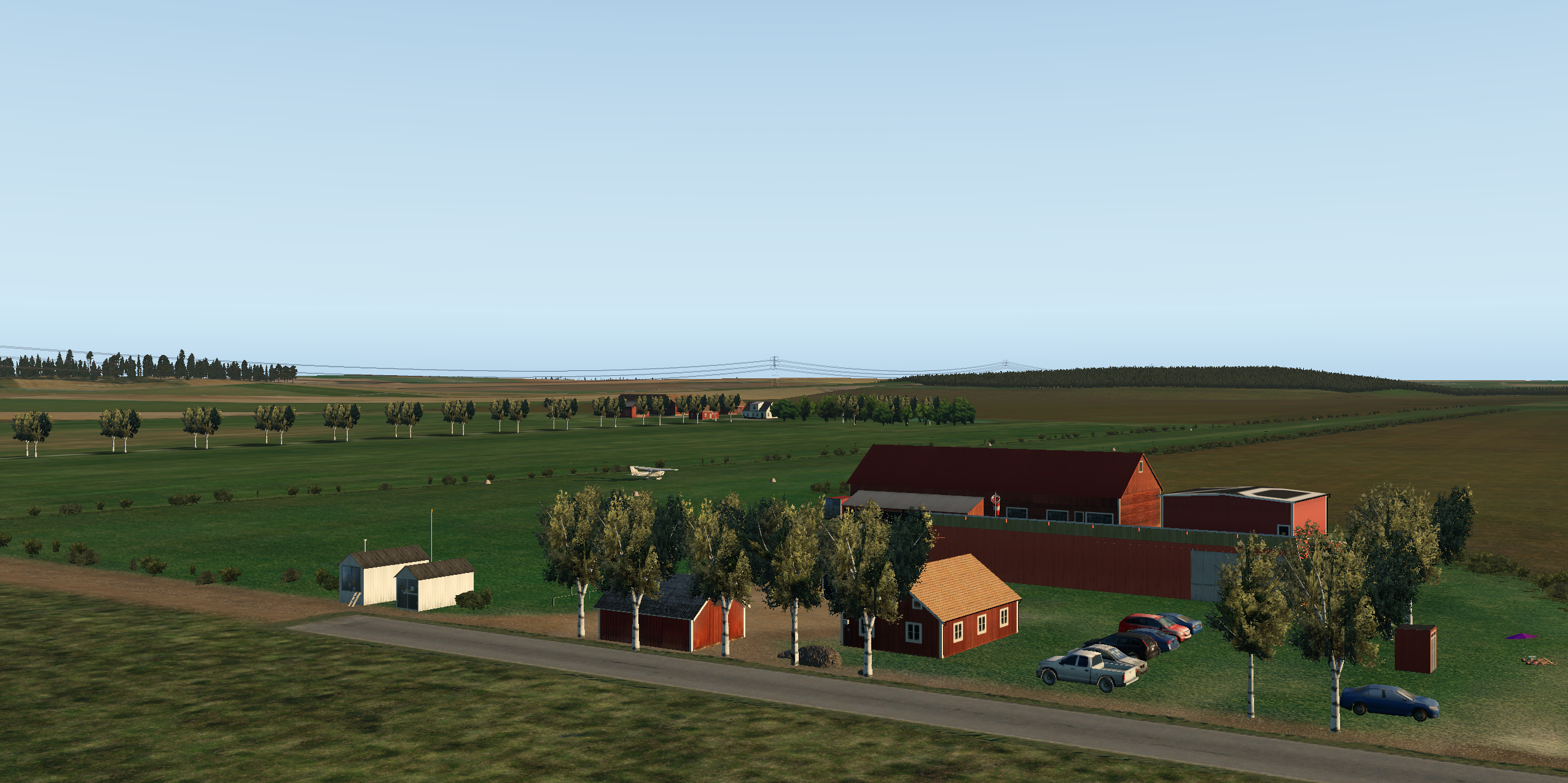 Utvecklare: Dragoljub Blagojevic & Anders Högqvist (DS_Creations)
Instruktioner: Ozippa filen och lägg inkluderade mappen i din Xplane/Custom scenery mapp.
Beskrivning
Features
Accurate layout
Real buildings
Custom Forests
Custom painted ground textures
High-quality buildings and textures
Recommended
Ortho4xp as the background is made to fit perfectly with orthophotos.
Prerequisites
OpensceneryX library newest version
MisterX Library – Newest version
RA_library – most updated version
SE-lib
Installation
Simply download the file and extract it into your "Custom Scenery" folder.
A special thanks to:
The people at Motala flygklubb for pictures.
Runwaybot and Daniel Martinsson for tips and tricks
Anders Högqvist for his high-quality models
Library makers, with a special thanks to Hans for his everlasting work on SE-lib
Textures.com for being a great source for finding various textures.
And the people in the X-plane community for keeping me motivated to make sceneries.
Bug reporting
If you happen to find any bugs in this scenery: please leave a comment (and not a review!) below.
Recensioner